Minimate T-Shirts
September 10, 2009
- Project Date:November 12, 2007
All the world's best and worst philosophies have been expressed on t-shirts. Peace and war, hope and despair, toasters and kittens. So why not Minimates?
You might recognize those teaser images from a wallpaper I made for the
Multiverse Wallpaper Contest
. Here's a reminder.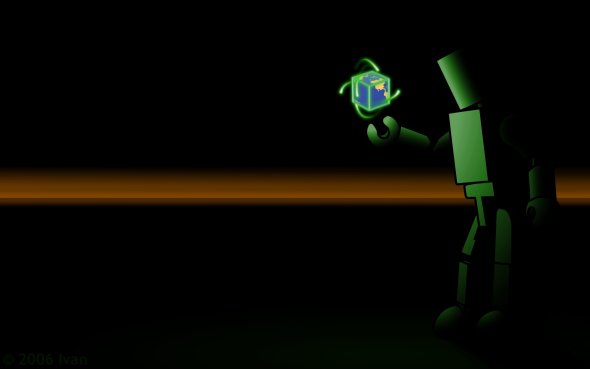 I like this image so I wanted to figure out a way to show it off a bit. What better way than to slap it on a t-shirt? (Apart from making multiple blog posts about it of course.) There are several web-based print-on-demand (POD) shops out there right now, but two years ago it was tough to find one that would print on dark shirts for a reasonable price. I ended up going with
Printfection
because I could get a dark shirt for under $20 (although it is more now.)
The problem with printing on black is that you shouldn't submit an image for printing that has black in it. Everything in the image will be printed, so you will end up getting black ink on a black shirt. That may not sound so bad, but at these price points it's a virtual certainty that the shop isn't matching the black ink to the black dye of the shirt. If I had submitted that top image up there I would have ended up with an obvious black rectangle in the middle of the shirt.
The source images was all layered, so I could easily remove the black background.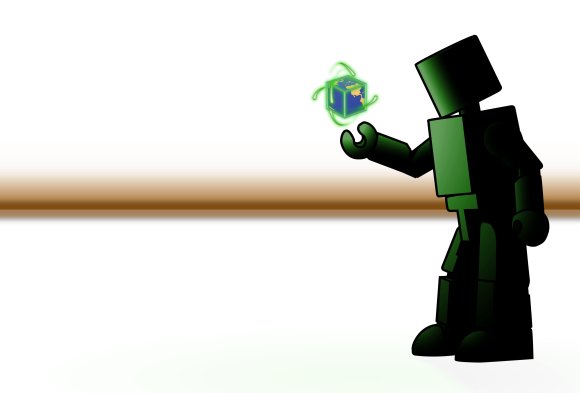 Aw crap. All the gradients go from green to black, this isn't going to work. Maybe if I "Select Region by Color" I can make all that black transparent.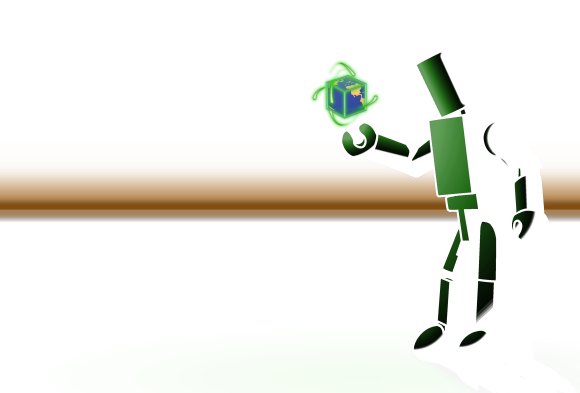 Uh nope. Got all the solid black, but the gradient is still black and not transparent.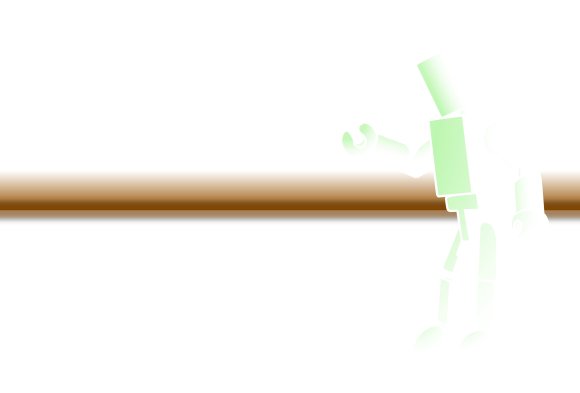 I just had to redo the gradients. It wasn't too bad, there were less than a dozen there.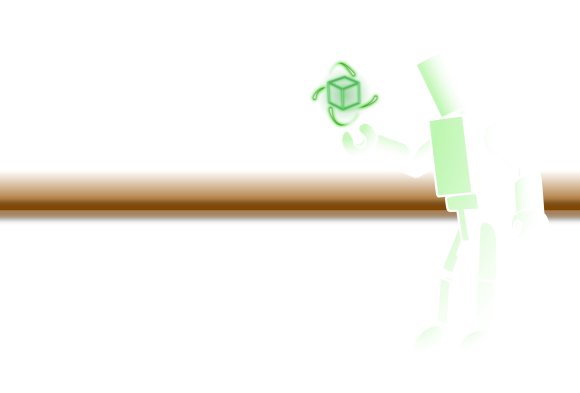 Add the cube back in, but killed the globe bits.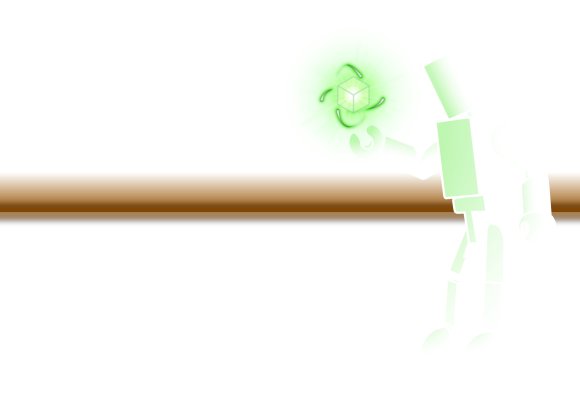 Here's the final design after adding a stronger light and a glow effect.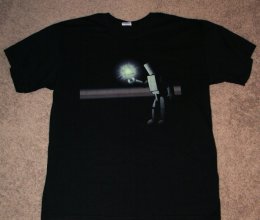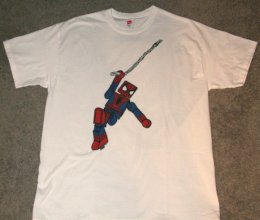 What I didn't realize is
how
they print on a dark shirt. Basically they lay down a layer of white, then print the color on top. Of course it is obvious now, but I just didn't think about it at the time. Since the semi-transparent green is layered on top of white the final result just looks washed out or faded. I probably should have just gone with that early image after I had removed the background. Sure it would have had two different shades of black, but it would have saved me a lot of effort and likely netted a better result. Oh well, now I know for next time.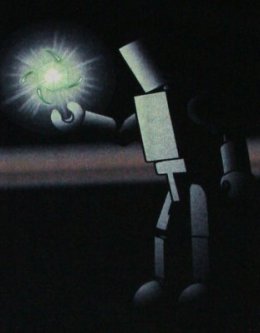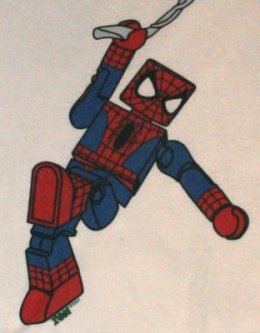 The other shirt you see there is the 'test shirt' I made. Printfection runs a promo where you can get an image printed on basic white t-shirt for a cheap price. (It's $2 plus shipping right now.) It came out really nice, except for the fact it is a
white t-shirt
. I just don't wear white t-shirts all that often. I'll occasionally wear a button-up shirt over the Spidey shirt. But I'll leave it half way unbuttoned in the hopes some one will ask* about it. Then I can pull the buttoned shirt open a la Superman. Da da da Daaaaaa!
*No one ever asks.