Distant Past Vol. 4 - Spaceballs Rip Off
June 1, 2009
- Project Date: April 22, 2003
Continuing with the multi-panel toons and Innerspace figures. Our good captain gets a little too wrapped up in his own world.
More Innerspace and more stolen dialogue. At least this time it was adapted to better fit the characters.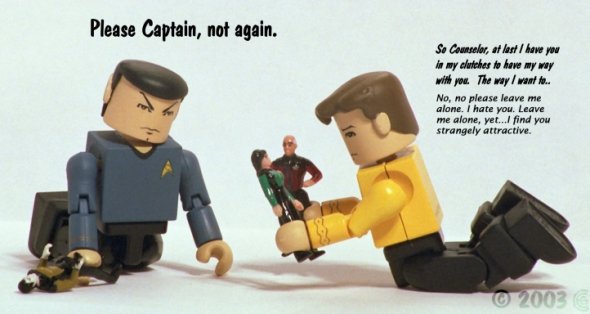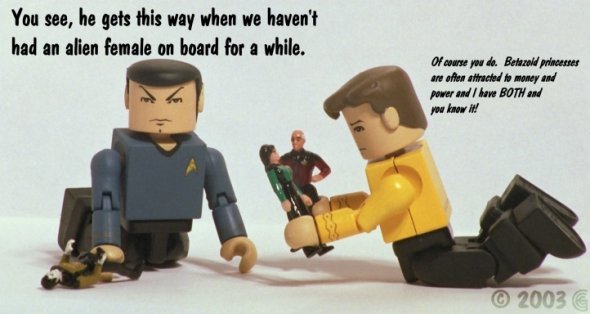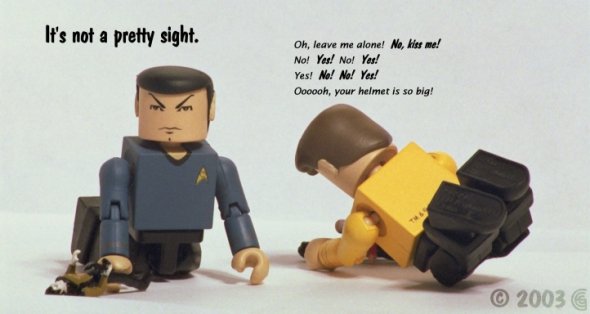 Troi may not have been a Betazoid Princess, but she was close.