Translucent Tuesday Fight Club
December 3, 2013
One of the more interesting running features at the Minimate Multiverse was Geohound's
Translucent Tuesday Fight Club
. Every Tuesday he would post a series of photos of two (or more) translucent Minimates fighting one another. Geohound has a knack for fight choreography and it became a pretty popular feature.
Anyone can contribute their own fights to the thread as well. So having an appreciation of translucency and violence, I contributed a couple stills.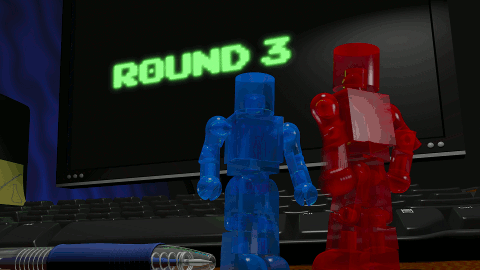 Translucent Tuesday Fight Club has migrated to
Minimates Central
. Check out new and old fights there.